Clear Ultrasound Gel
Conductive Gel for IPL, laser, ultrasound & radiology.
Suitable for all devices requiring conductive gel, including radiology, radio-frequency treatments, IPL hair removal & skin rejuvenation, microcurrent, tens, EMS, ultrasound, fetal doppler, vet radiology.
We sell conductive gel to vets, midwives, beauty clinics, medical clinics, physios & chiropractors, as well as to members of the public conducting home treatments.
Standard consistency for all treatments, non-allergenic, microbially pure, chemically neutral, water-soluble, consistently high-quality standards of production.
Available in several convenient sizes with a 30ml pump top option for 5L and 2L sizes. Recyclable plastic containers.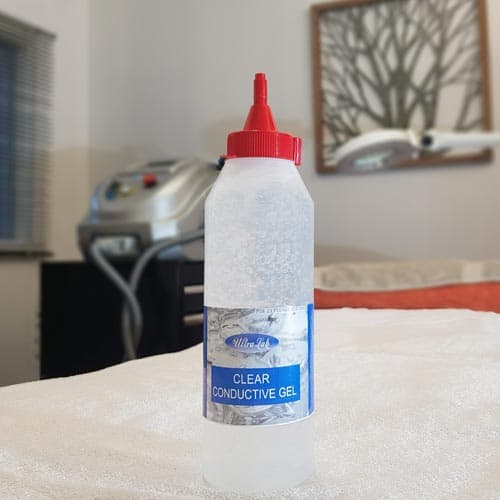 Made in New Zealand since 2006.
Orders over $230 are couriered free in NZ. Please feel welcome to contact us at any time during business hours on 0800 779 776 or Julie on 022 3539576.
Conductive gel is made in NZ & shipped by courier from Auckland on the same or next business day as your order is placed.